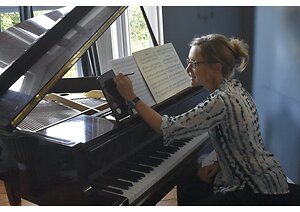 Composition
Original music and soundtracks to accompany short films and videos of various kinds, from 'art' films to your 'GoPro' type YouTube videos of sailing, mountain and countryside/wilderness activities, family events and so on.

My original music will be composed and arranged to fit around, enhance and accompany your images, dialogue and subtitles. The music can be full soundtracks, incidental 'fills' or just for your intros and credits.

Pricing depends on the type of composition and soundtrack that you are looking for: tell me your ideas and I will let you know the cost.


"I love especially the delicate upper register … and such a pendant sustain … There's a great arc in the energy of the music, and a delightful drift off after the final verse". Flim editor, Steve Stevenson.



Go to Get in touch